ŠPECIÁLNA PONUKA: ZĽAVA 10% pri objednávke s osobným odberom.
Goose from our restaurant
About husacine v Slovenskom Grobe
Welcome to our restaurant
Slovenský Grob is located in the foothills of the Little Carpathian Mountains close to Bratislava and Pezinok. The village is well-known far and wide, even beyond the borders of Slovakia. Connoisseurs of classic Slovakian goose delicacies and good wine come here each year for the traditional autumn goose festivals.
Our customers are served year-round the highest-quality meat from farm-raised geese and ducks, where they range freely and are fattened. Taste crispy goose and duck meat cooked in a traditional wood-fired oven. Geese have been prepared and cooked by us this way since 1989 and our older and long-time regular customers appreciate it. The taste is incomparable. Come and taste for yourself, you won't regret it.
Homemade potato pancakes, called lokša in Slovak, are an indispensable side dish for any goose dinner. They are made from potatoes supplied directly from Slovenský Grob. No feast would be complete without fantastic wine from local wineries.
Husacina u Jakuba has been roasting scrumptious farm-raised geese and ducks for three generations. Cooking from classical recipes, the goose we serve is crispy, golden roasted and incredibly tender. You are invited to Slovenský Grob for a traditional goose feast and everything that comes with it. Enjoy crispy, succulent goose, wonderful homemade potato pancakes and delectable foie gras that melts on your tongue as you sip excellent wines from the Little Carpathian region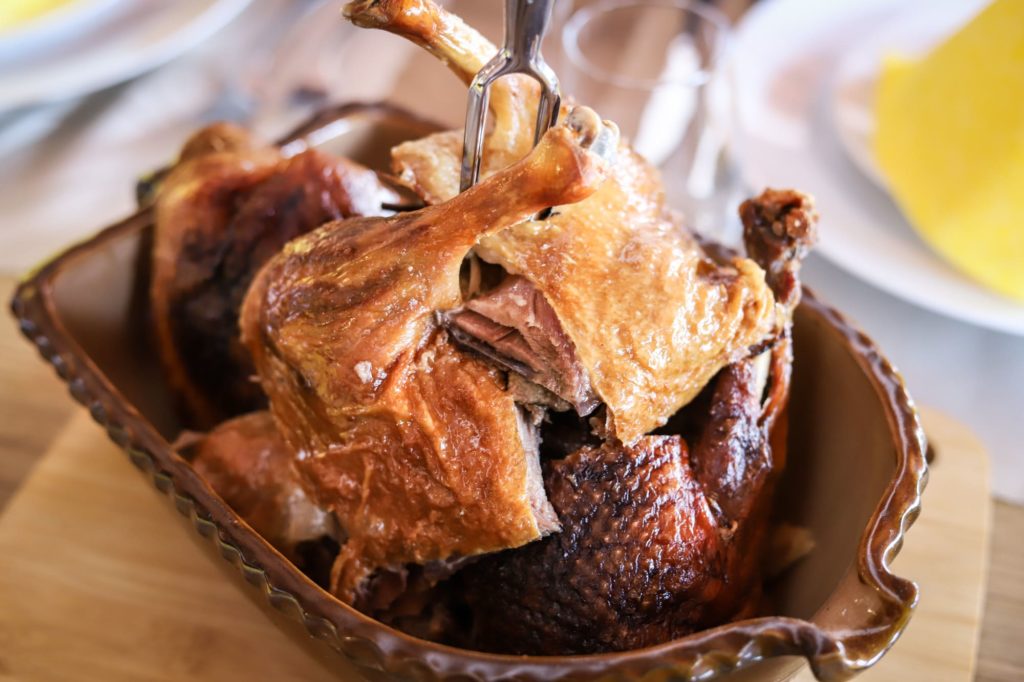 What are they saying about us?
Martin Valášek
18/05/2023
Výborná hus, ešte lepšia pečeň.
Martina Homolova
07/05/2023
Dvě hodiny skvělé gurmánské zábavy s milou obsluhou, příjemnou atmosférou. Parkování zdarma ve dvoře.
Specialist goose restaurant.